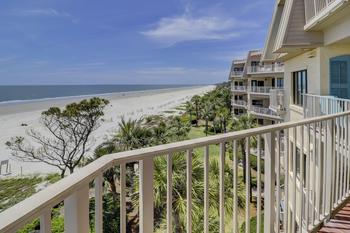 Sleeps 6
3 Bedrooms
3 Bathrooms
Pets Not Allowed
$490 – $798 / night
Oceanfront - Sea Pines Plantation Breathtaking ocean views from this luxury 4th floor updated condo. This is the View!! Pelicans fly by right in front of you! New Hardwood Floors! New Living Room Furniture! New 60 in LED TV in living room, 46 LED TV in master BR w/King Bed, stainless steel appliances, new bedspreads, Ralph Lauren dining table, nice furniture. Beautiful Views of the Atlantic Ocean with prime location in Sea Pines. Great location in Sea Pines, walk to golf courses and beach club or bike to Harbourtown and South Beach Marina. VIP Golf Packages available. Stay oceanfront and play great golf courses.
Reserve Online!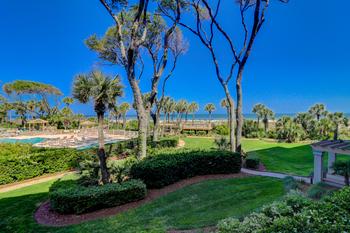 Sleeps 4
2 Bedrooms
2 Bathrooms
Pets Not Allowed
$250 – $375 / night
Spectacular Oceanfront 2 BR 2 BA condo in Hampton Place. Wonderful ocean views from the entire condo. Totally unobstructed views of the Atlantic Ocean and the pool. 2 bedrooms, king bed in the master and two twins in the guest room. Health Club free on site. Enjoy the views and enjoy the ocean. Golf packages available for this condo, call for details and pricing.
Reserve Online!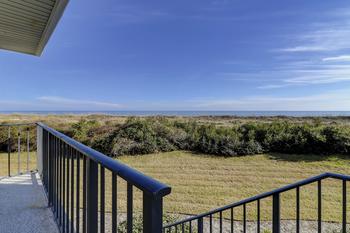 Sleeps 6
2 Bedrooms
2 Bathrooms
Pets Not Allowed
$220 – $370 / night
Wonderful updated luxury two bedroom condo with great ocean views. Walk right out from the deck to the ocean. Perfect location with oceanfront pool and gorgeous views of the Atlantic Ocean. Kitchen and baths have been updated, new furniture and large smart TVs. Living room and kitchen have wonderful views out to the Atlantic Ocean along with the master suite. Master suite has king size bed and en suite master bath. Guest room has two queen beds with full bath beside the bedroom, sleeping six people comfortably. Wonderful views from the deck and steps down to the ground allow you to walk right out the back to the ocean. Community pool and community BBQ grill area too. Spectacular views and updated luxury condo at Sea Cloisters with Hilton Head Vacations, Inc.
Reserve Online!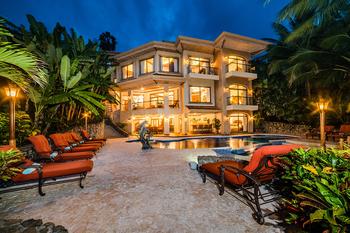 Sleeps 18
8 Bedrooms
9 Bathrooms
Pets Not Allowed
$11,285 – $13,000 / night
Luxury abounds in this stunning 10,000 square foot seaside villa. Seven master suites all with private baths and a studio apartment means plenty of room for family and friends. Indoors, you'll enjoy two separate living areas, a large media room, a grand dining room with 14 person table and a chef's kitchen (complete with gourmet chef and a personal staff). The exterior features of the home include a dramatic entry with waterfall and teak bridge, multiple decks (all with ocean views), beachfront pool with kid's pool, outdoor bar, covered veranda with 14 person table, outside showers and direct access to a private two mile beach.
Reserve Online!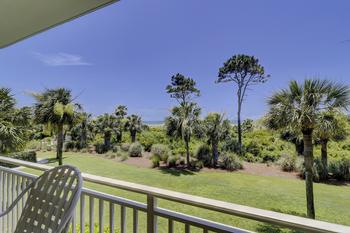 Sleeps 6
2 Bedrooms
2 Bathrooms
Pets Not Allowed
$200 – $400 / night
Luxury oceanfront 2 BR Shorewood with spectacular views and wonderful updates in the kitchen and the bathrooms. What a perfect view of the Atlantic ocean while you can easily access all the amenities in Forest Beach. There is a new Celebration Park with huge Pirate Ship playground for the kids or enjoy the beach only steps away. Easy walk to shops and restaurants at Coligny all while staying in a luxury oceanfront condo. Two bedrooms with King bed in the master and two twins in the guest room. The fold out couch makes it very comfortable sleeping for six people. Fabulous condo for your memorable family vacation in Hilton Head Island, SC.
Reserve Online!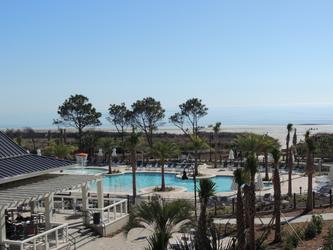 Sleeps 4
1 Bedroom
1 Bathroom
Pets Not Allowed
$99 – $140 / night
Unbelievable Ocean Views from this one BR condo in Ocean Dunes, Updated kitchen with Granite counters, tile floors, great ocean views, stainless steel appliances with tile bath room and new vanity. Travertine floors and walk in glass shower in the bath. Master bedroom has queen size bed and the living room has a fold out couch. Wonderful updated baths and kitchen that is fully stocked so you can prepare meals for the family vacation.
Reserve Online!
Sleeps 6
2 Bedrooms
2 Bathrooms
Pets Not Allowed
$310 – $450 / night
Updated Luxury Completely Remodeled villa with a modern floor plan featuring a Gourmet Kitchen, Living Area with new furniture and a 49 inch 4K Smart TV, free wifi, dining for six guests, and a King Master Suite and Guest Suite, both with gorgeous new bathrooms and Smart TVs! Community oceanfront pool, BBQ grill area, indoor pool with free fitness center and two hours of free tennis every day!! Bike paths are seconds away and the ocean is right in front.
Reserve Online!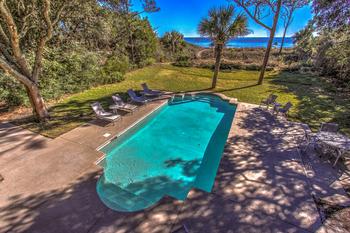 Sleeps 12
6 Bedrooms
7 Bathrooms
Pets Not Allowed
$1,800 – $3,600 / night
6 BR 6.5 BA Oceanfront Private Sea Pines home with Private Oceanfront Pool. Family vacations and Golf Packages Available. Sleeps 12 people. Direct ocean views with six large bedrooms and two living rooms. Great covered veranda with spectacular ocean views. Two master suites with oversize kitchen. Open kitchen looks out to the ocean. Enjoy the views while preparing dinner for the family.
Reserve Online!
Sleeps 24
7 Bedrooms
7 Bathrooms
Pets Not Allowed
$1,900 – $3,699 / night
Direct Oceanfront Sea Pines, Total Remodel is complete!! Spectacular location and views. The luxury oceanfront home in Sea Pines at 23 Red Cardinal has a new kitchen, new bathrooms, new flooring, new paint, furniture and a total remodel. There are seven bedrooms and seven baths. Double Master Suites upstairs and downstairs have king size beds with en suite gorgeous bathrooms. There are two junior master suites with king size beds on the second floor. On the main floor are six built in bunk beds with one a queen, one double, two twins and two XL twins. The other two guest rooms upstairs have a queen and a twin in each room. Fabulous location and easy access to over $100 Million in amenities at Sea Pines Resort. Walk to the Sea Pines Beach Club and Plantation Club Golf Courses.
Reserve Online!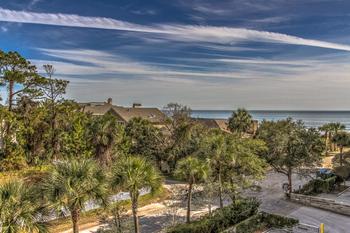 Sleeps 12
3 Bedrooms
3 Bathrooms
Pets Not Allowed
$260 – $555 / night
VIP 3 BR 3 BA Sea Crest Oceanfront Condo! Sleeps 12! New tile! New Furniture New TVS Open Kitchen Two Decks with Ocean Views, New Stainless Steel Appliances, Granite Counters, Travertine Stone and new Tile Floors, Updated VIP Condo! Sleeps 12 People!
Reserve Online!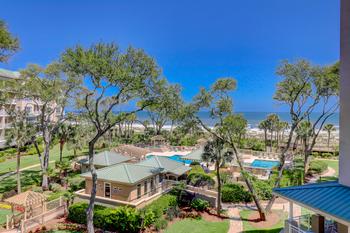 Sleeps 6
3 Bedrooms
3 Bathrooms
Pets Not Allowed
$300 – $655 / night
Updated Luxury Hampton Place 3 BR 3 BA Oceanfront Luxury Condo in Palmetto Dunes updated and remodeled with new stainless steel kitchen appliances, new tile floors, new living room furniture and LCD TVs. Kitchen, living room, dining area, breakfast area, master suite and guest room overlooks the ocean and pool with spectacular unobstructed views. Hampton Place has a fitness center, covered parking and community pool with a great location near the golf courses, tennis facilities and bike paths. One of the nicest complexes on the entire island, Hampton Place has it all, oceanfront and luxury condos.
Reserve Online!
Sleeps 20
6 Bedrooms
6 Bathrooms
Pets Not Allowed
$1,100 – $2,800 / night
Luxury VIP Oceanfront 6 BR Private home with spectacular ocean views in Forest Beach area on Hilton Head Island. Living room, dining area, kitchen and four bedrooms have wonderful ocean views. Four King beds, two queen beds and two bunk beds with doubles on the bottom and trundles under allows the home to sleep 16 people. Master suite is on the main floor. What a great family vacation spot to relax and watch the sunrise in the morning and the moon rise in the evening. Walk right out to the beach or relax in the oceanfront pool and hot tub. Wonderful outdoor living space with large oceanfront veranda and large oceanfront pool deck. Perfect location and views.
Reserve Online!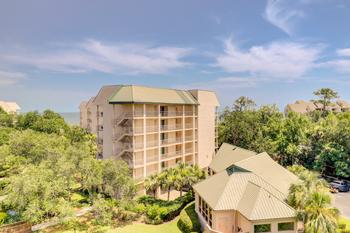 Sleeps 8
2 Bedrooms
2 Bathrooms
Pets Not Allowed
$200 – $300 / night
New Listing Updated luxury Villamare vacation condo for your family to come enjoy. Updated kitchen with new Whirlpool stainless steel appliances, updated bathrooms and nice views from the deck. Better views than the pictures can show. Two bedrooms with two decks to relax and enjoy the views overlooking the lagoon and out to the ocean. Big open living room with fold out couch and big TV to watch your favorite shows. Wonderful updated kitchen and great bathrooms too. New stainless steel appliances coming in June too. Villamare has an oceanfront pool, outdoor grill area, indoor heated pool, fitness center right on site too.
Reserve Online!
Sleeps 7
2 Bedrooms
2 Bathrooms
Pets Not Allowed
$275 – $420 / night
This 2 bedroom 2 bath condo has been completely remodeled and updated. Located on the second floor this condo has courtyard, pond, pool, and ocean views. Wonderful location in Villamare, you can walk to the Marriott Resort for dinner and drinks, walk to golf courses and tennis courts. Great location in Palmetto Dunes and oceanfront property with oceanfront pool to relax and enjoy. Covered parking is great all year long. Elevators to each floor.
Reserve Online!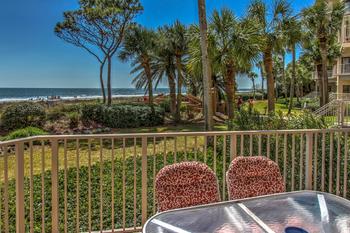 Sleeps 8
3 Bedrooms
3 Bathrooms
Pets Not Allowed
$400 – $628 / night
VIP totally renovated direct oceanfront Turtle Lane 3 BR Condo in Sea Pines. Sea Pines Golf Packages available. Walk right off the deck to the beach with great ocean views. Luxury remodel with decorator furnishings, quality appliances, flat screen TVs in all the rooms, King Bed in Master suite with ocean views, King Bed in guest room and two bunk beds (four twin beds) in 2nd guest room. Perfect location and spectacular quality condo near amenities in Sea Pines.
Reserve Online!